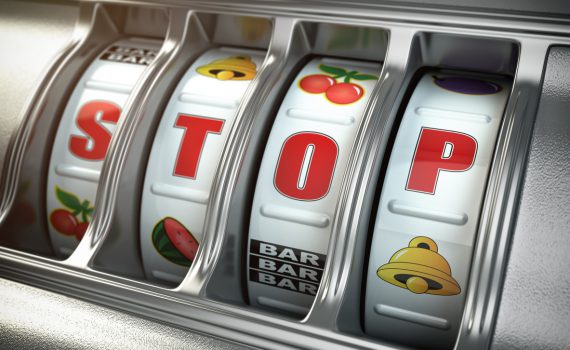 Category:

Activities,Newsletter
Objection to New Casino Nearby China Town
---
Dear Sir / Madam,
Objection to granting more gambling licences near Chinatown
          As you may know, with the approval of Westminster City Council, London Clubs International has successfully opened The Casino at the Empire in Leicester Street in Chinatown in 2007. This casino, adjacent to Napoleons Casino, is currently the largest gambling establishment in the area, operating 24 hours a day with no membership required. In 2008, the authorities licensed another large casino at the Hippodrome, next to Leicester Square Underground station, scheduled to open in 2011.

          Furthermore, in October last year, Paddy Power was licensed to open a new betting shop at the heart of Chinatown at No. 40 Gerrard Street, only a few shop fronts away from Ladbrokes' existing betting shop. Not long ago, the authority also licensed another betting shop at No. 40 Shaftesbury Avenue, in the vicinity of Chinatown, which may open for business at any time. Even so, the licensing authority has still accepted Ladbrokes' application for another betting shop at No. 112 Shaftesbury Avenue.


          At present, there are already 6 casinos, 13 betting shops and 7 adult gaming centres or amusement arcades in operation within about five minutes' walk from Chinatown. In total there are more than 50 gambling establishments within a one-mile radius from Chinatown.


          We are deeply concerned about the growing number of gambling establishments in the area and would like to hereby express our views and strong objections. Easy access to gambling premises is not only an irresistible temptation to suffering pathological gamblers, but an attraction for more people to participate in gambling. As a result, more people will become addicted to gambling, leading to more economic, social and mental health problems for affected individuals, families and the society as a whole.


          Gambling can have severe adverse impacts on people's lives. Those who indulge in it can be male, female, young or old. Many not only gamble away their hard-earned money, but their valuable time and precious life. In the worst cases, heavy gamblers lose all they possess. We have seen many run up heavy debts, causing constant rows at home. Some break up their families, and their innocent children suffer. The consequences are even worse if they had borrowed money from loan sharks. The constant threats and warnings from 'recovery agents' terrorise not only the gamblers, but their families. Many have indulged in gambling so frequently that they develop an addiction which they cannot easily get out of. In their helplessness, they lose their direction and their sense of right and wrong. Many commit crimes; others may even commit suicide or murder.


          We sincerely do not want to see more people, especially those who work or live in Chinatown, to suffer from the devastating effects of gambling. We therefore strongly urge the authorities not to approve any new gambling licences in the Chinatown area. We earnestly hope that the Council will fulfill its responsibility of protecting the well-being of its residents and give our plea serious consideration.

          We look forward to authorities consulting the views of the Chinese community in their licensing process of gambling premises in the future, so that London citizens of Chinese origin can participate in the advancing of the well-being of local residents in the City of Westminster.

Yours faithfully, 
Peter LM Chan
Centre Manager
Christian Centre for Gambling Rehabilitation
On behalf of the following Chinese churches & Christian organisations:
Chinese Church in London (All Seven Congregations)
www.ccil.org.uk
Chinese Congregation of the Methodist Church
www.wlm.org.uk
Saint Martin-in-the-Field Chinese Congregation
www.stmartin-in-the-fields.org
Salvation for Chinese Church (All Five Congregations)
www.scc-uk.org
London Chinese Alliance Church
Victoria Hall, Sheepcote Road, Harrow, London, HA1 2JE
South London Alliance Church
www.slac.org.uk
North London Alliance Church
47 Rushgrove Avenue, Colindale, London, NW9 6QP
Rhenish Church (UK)
1 Orange Street, London WC2 7HR
London Chinese Lutheran Church
American Church, 79A Tottenham Court Road, London W1P 9HB
Bread of Life Christian Church in London
www.bolcc.org.uk
Chinese Congregation Epsom Methodist Church
Epsom Methodist Church, Ashley Rd., Epsom, Surrey KT18 5AQ
Trinity United Reformed Church
Mansel Road, Wimbledon, London SW19 4AA
London Chinese Scholar Christian Fellowship
2nd floor, Newton Institute, Long's Court, London, WC2H 7HR
Christian Centre for Gambling Rehabilitation
Basement 59 Birkenhead St., London WC1H 8BB, England, UK
King's Cross Methodist Church Chinese Migrants Services
58A Birkenhead Street, London WC1H 8BB
Chinese Family For Christ
1 Cromwell Road, Croydon, Surrey CRO 2JZ, England, UK
Chinese Christian in Europe Ministry & Resources Centre
Newton Institute, Long's Court, Leicester Sq., London,WC2H 7EL,UK
Faith Hope & Love Fellowship Chinese Services Centre
Peths Wood Methodist Church,
Queensway, Petts Wood, Kent, BR5 1EB
"Chinese Christian in Europe" Journal & Prayer Group
36 Grimwade Avenue, Surrey, CR0 5DG, U.K.
New Leaf Counselling Service
www.newleafcounselling.org.uk
Chinese Christian Counselling Ministries
www.chinese-christian-counselling.co.uk
Herald UK Bimonthly
CCHC UK, P.O. Box 48363, London W12 8W